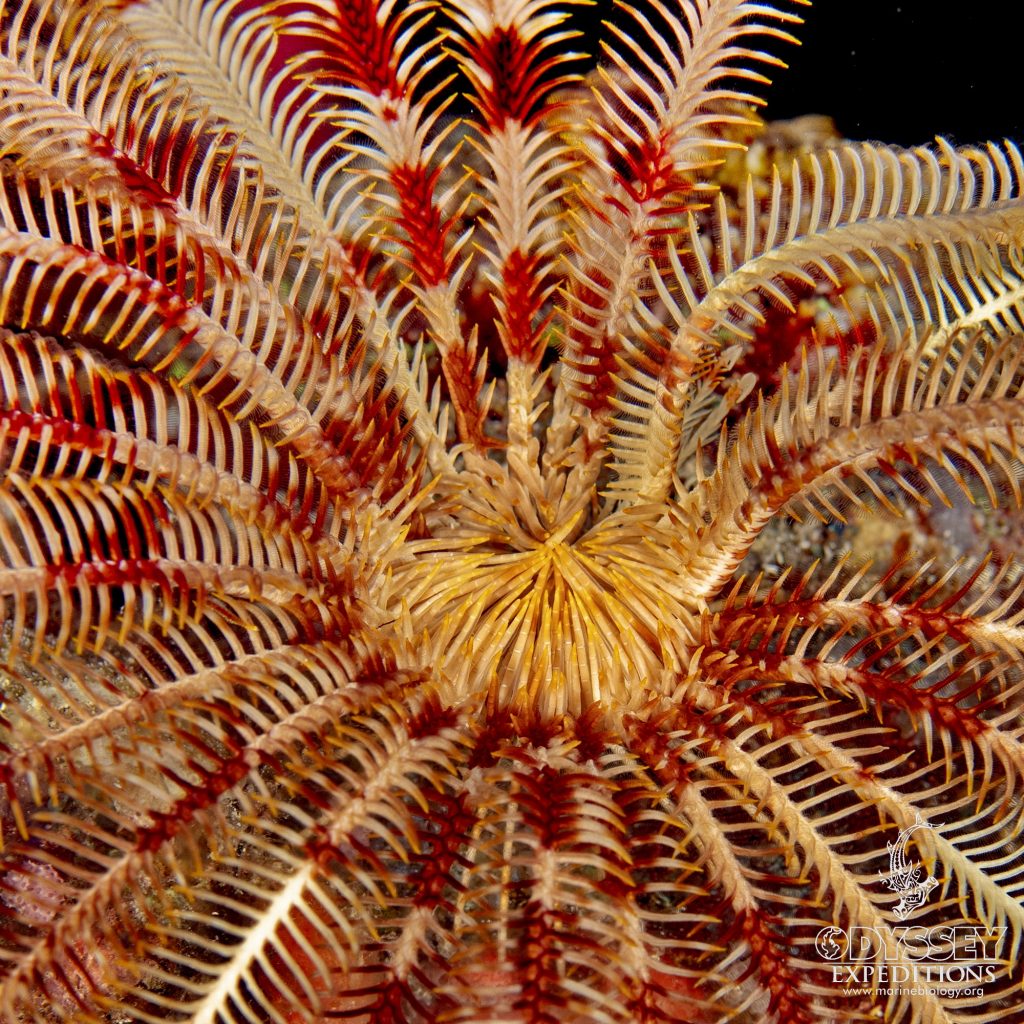 Liparometra regalis – Crinoidia – Feather Stars
Etymology
regalis – Latin = 'of or pertaining to a king'
Crinoidea – Greek from krinon – 'a lily'
Crynoid Facts:
They're not plants – Despite their resemblance to flowers, are not plants. They are echinoderms – animals characterized by their rough, spiny surface and 5 fold symmetry.
They're not starfish – They are related to starfish in that they are both echinoids. Like starfish, Crinoids usually have 5 fold symmetry.
They eat with their arms – They are filter feeder and they wave their feathery arms which are covered with a sticky mucus to capture food -floating detritus. The feathery arms have growths called pinnules. The pinnules have rows of tube feet on each side of a groove running down the center. The tube feet that cover the arms pass the food to the center where it is put into their mouth.
Crinoids are old… really really old – They have been around since the Ordovician period – 490 million years ago. Paleontologists however, think they could be even older than that.
You're more likely to find a crinoid fossil than you are living crinoid – Crinoids today are relatively rare however they were once plentiful and diverse. These echinoderms were at their height during the Paleozoic era (544 to 245 million years ago ). They could be found all over the world, creating forests on the floor of the shallow seas of this time period. There were so many in places, that thick limestone beds were formed almost entirely from their body parts piled on top of each other.
Why would anyone get excited about T. rex, when you have crinoids !

Robert Bakker – paleontologist