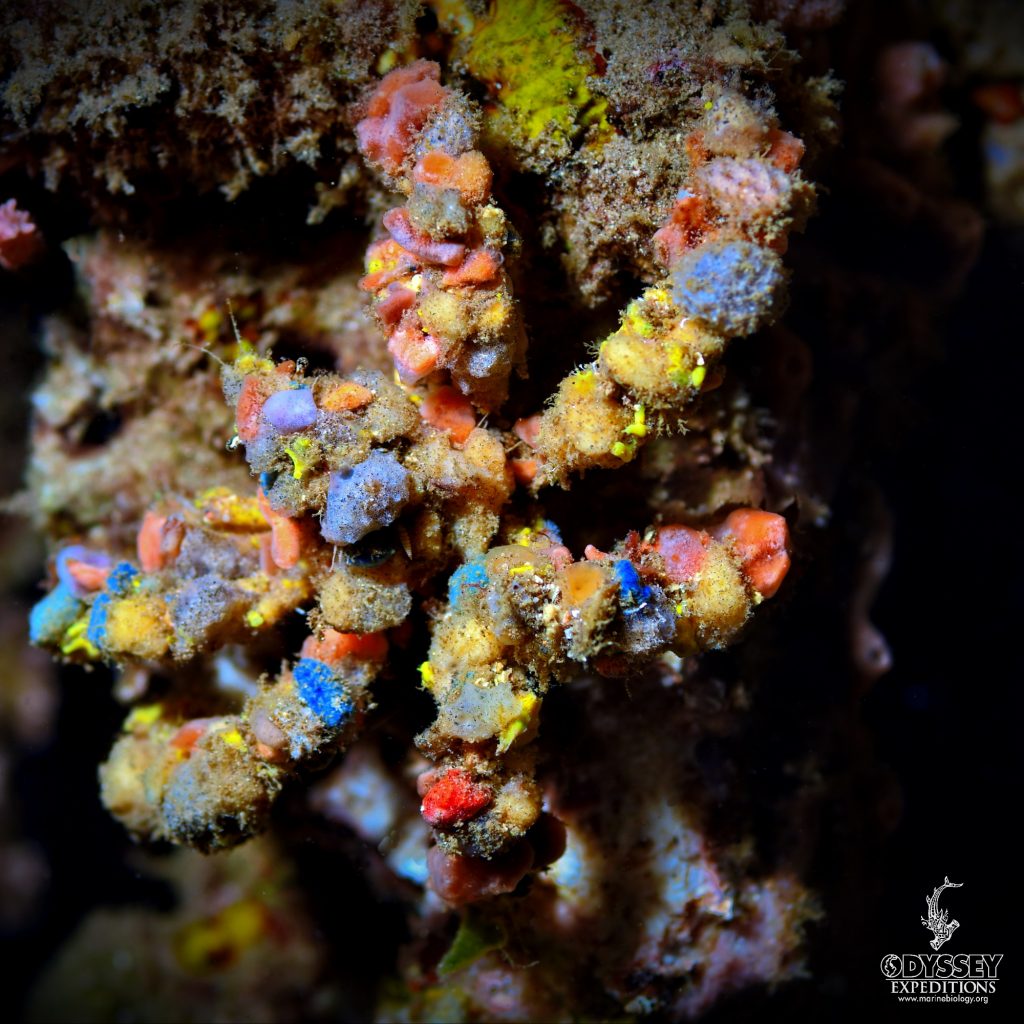 Spider Decorator Crab – Camposcia retusa –
The choice of noxious or stinging organisms as decorations implies that attaching them provides protection from predators by aposematism (warning) rather than by crypsis (camouflage), and there is direct observational evidence for this, e.g. that octopuses in tanks avoided decorated crabs. The relationship of crab and organisms such as sea anemones used as decoration may be mutualistic, offering protection to the crab and food to the anemone.
The crab tears a piece of adornment in its claws, chews it, and then rubs it firmly on its body until it catches on the "Velcro-like hooked setae", curved hairs which permit camouflage materials to be attached. The carefully chosen decoration is supplemented by cryptic behavior, such as remaining still by day, and freezing when predators approach.