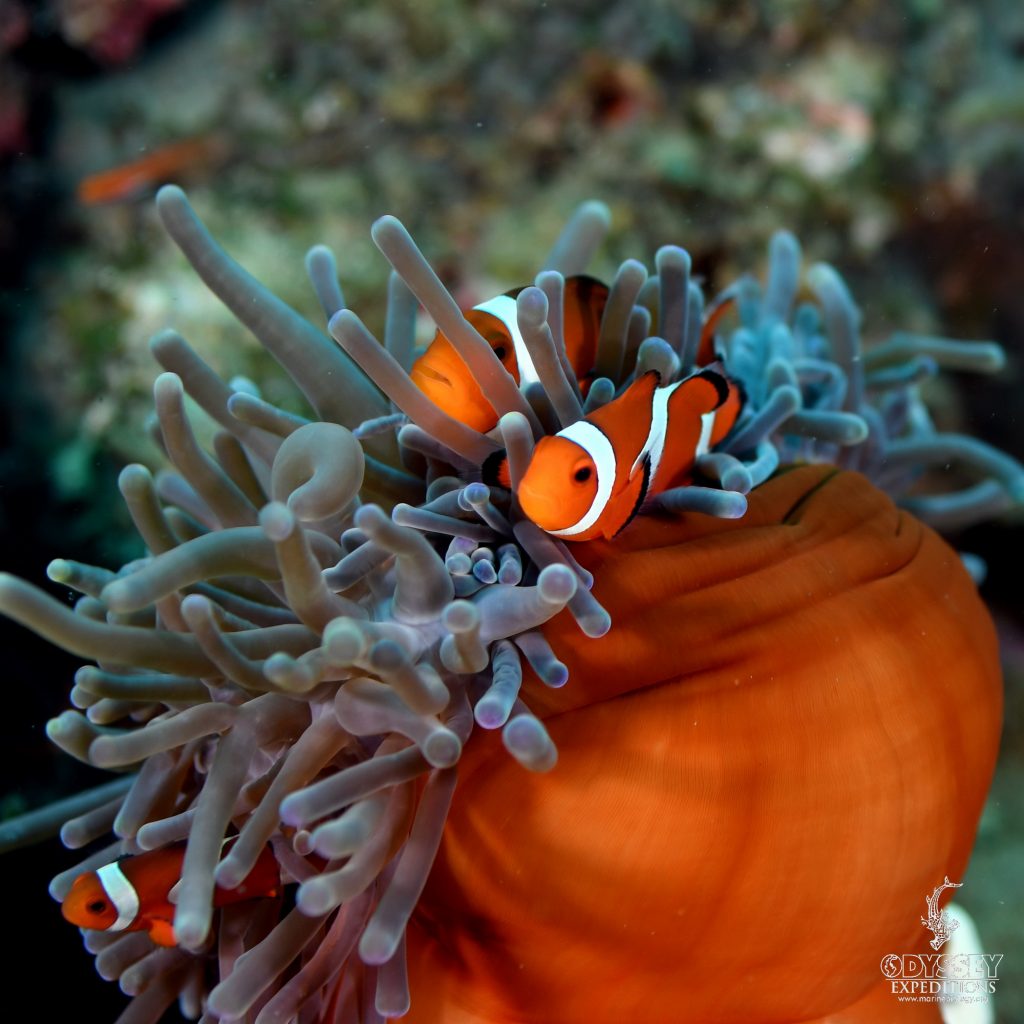 Clark's Anemonefish – Amphiprion Clarkii
In a group of clownfish, there is a strict dominance hierarchy. The largest and most aggressive fish is female and is found at the top. Only two clownfish, a male and a female, in a group reproduce through external fertilization. Clownfish are sequential hermaphrodites, meaning that they develop into males first, and when they mature, they become females. They are not aggressive.
Magnificent Sea Anemone – Heteractis Magnifica
Venom present in sea anemone (Heteractis magnifica) induces apoptosis in non-small-cell lung cancer A549 cells through activation of mitochondria-mediated pathway. The longevity of in the wild is unknown, but estimated that some of these anemones are hundreds of years old. The Clarks Anemonefish lifespan is only 14 years. The reproduction of the anemone can be sexual by simultaneous transmission of male and female gametes in the water or asexual by scissiparity,which means that the anemone divides itself into two individuals, separating from the foot or the mouth. That makes me say "Hmmm, very impresive.