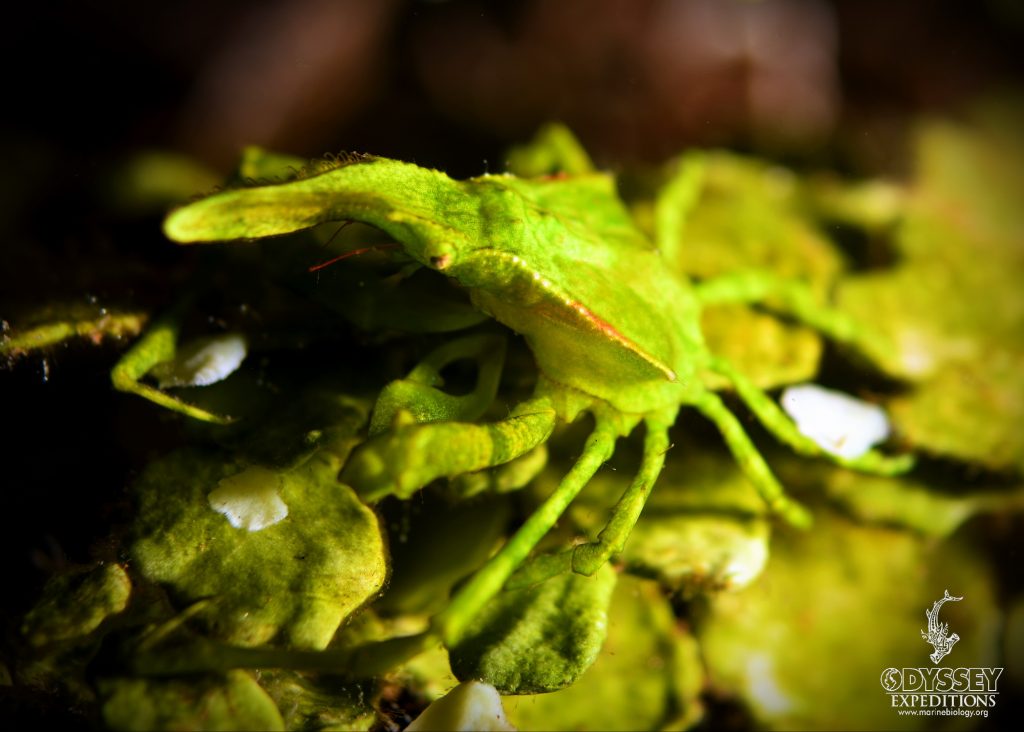 Introducing Huenia heraldica, the Halimeda Crab. Its ability to camouflage in Halimeda algae (duh!) is nothing short of remarkable.
Halimeda algae is a smart object to mimic since very few organisms enjoy dining on this hard algae.
This species is a decorator crab; It sometimes attaches rigid fronds of halimeda algae to its rostrum in front of the eyes to enhance its camouflage.