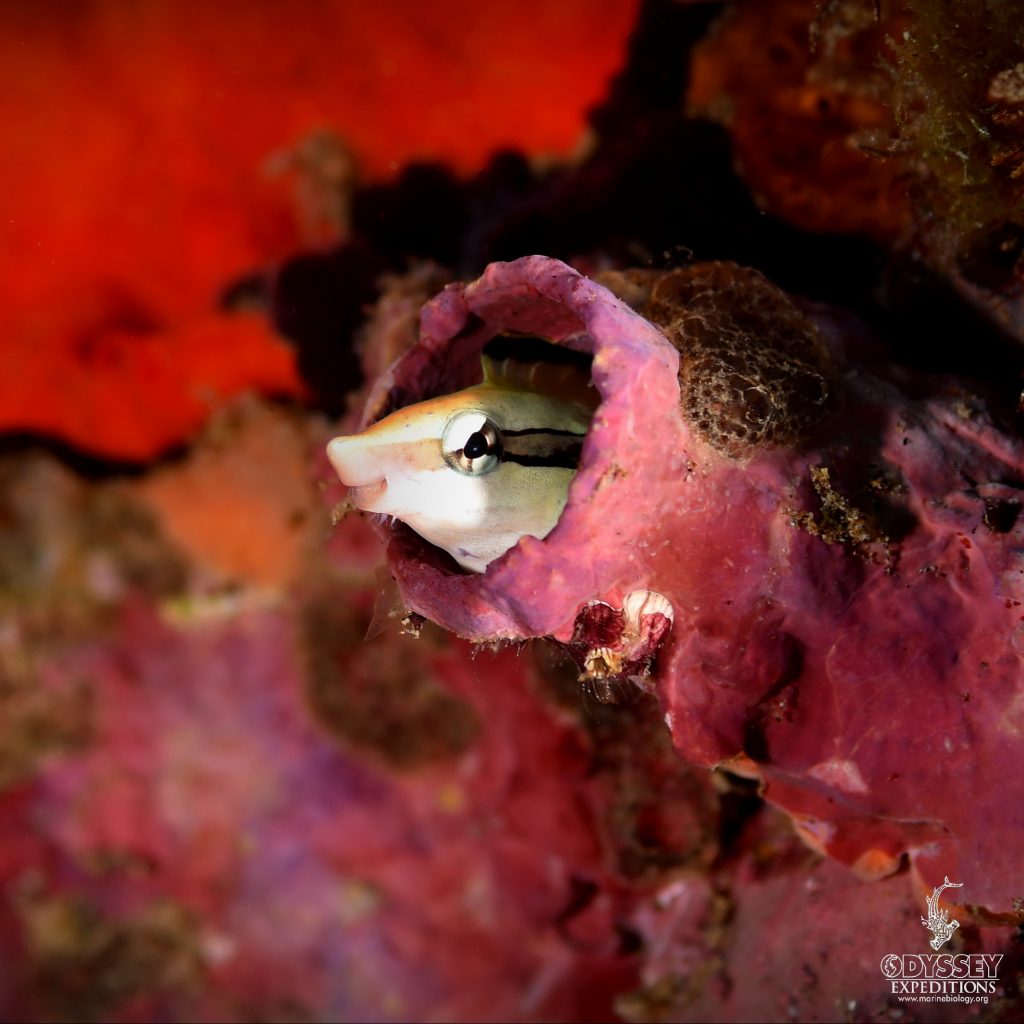 Lance Blenny – Aspidontus dussumieri
These are what is known as a  false cleanerfish. They are noted for their cunning mimicry of cleaner wrasses: by imitating the latter's color, form, and behavior, these blennies are able to trick other fish (or even divers) into letting down their guard, long enough for the blennies to nip a quick mouthful of skin or scale.

Etymology:
Aspidontus: Greek, aspis, -idos = shield + Latin, dens, dentis = teeth
The specific name honors the French explorer and trader Jean-Jacques Dussumier. He is known as a collector of zoological species from southern Asia and regions around the Indian Ocean between 1816 and 1840. Dussumier's name was lent to numerous species, and an entire genus of herrings is called Dussumieria.