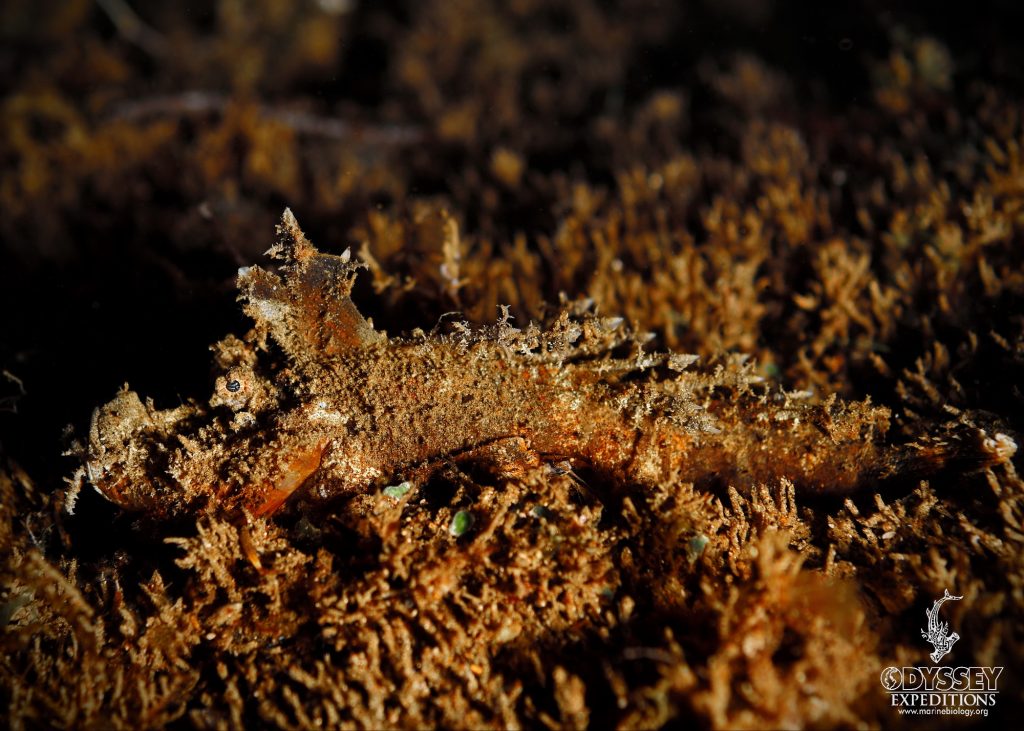 The Devil Scorpion Fish – Scorpaenopsis diabolus, the false stonefish is a carnivorous ray-finned fish. It has venomous spines and is a bottom-dwelling predator that relies on its camouflage to catch passing prey. The inner sides of the broad pectoral fins have orange, black, and white blotches and the fins can be "flashed" as a warning.
Originally spotted using an ultra-violet light. They exhibit biofluorescence, that is, when illuminated ultraviolet light, it re-emits it as red, and appears differently than under white light.
Biofluorescence may assist in intraspecific communication and camouflage.

A face a mother may not love. They always scares the crap out of me when I see one, especially when they crawl around on their ventral fins.

JON bUCHHEIM